Lucy's Grand Adventure.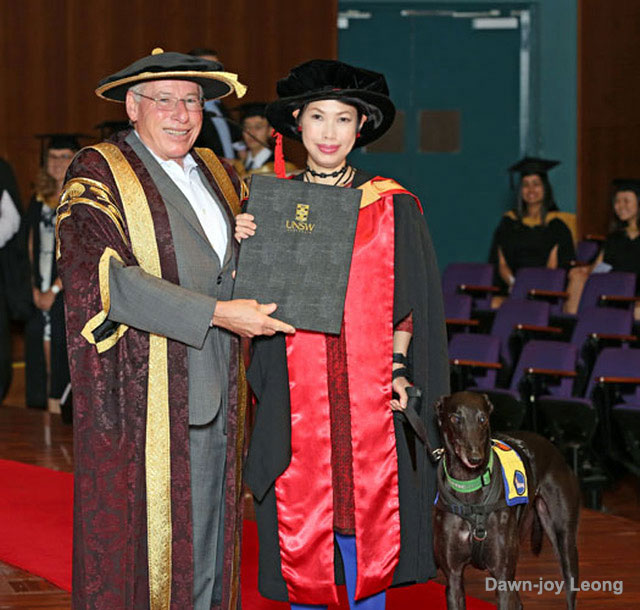 Figure 1: Receiving our PhD degree together.
Lucy Like-a-Charm has graced my life for four years now. Lucy is my assistance dog. An assistance dog is one that performs specific tasks to address a disability. For me, Lucy primarily helps to mitigate the effects of autistic hypersensory anxiety, by warning me in advance about potential triggers, thus preventing serious sensory overload and meltdown. We are part of the wonderful mindDog Australia family (mindDog Australia). As an assistance dog, Lucy has connected me to the wonderful mindDog Australia family. As a rescued former racing Greyhound, we are part of the Greyhound Equality Society, advocating for Greyhound welfare (Greyhound Equality Society). Yet, Lucy is much more than all these, she is also my research assistant, advisor and creative muse, inspiring unique trajectories to explore and ponder, and my Canine Angel, a beautiful reminder of the preciousness of parallel embodiment.
Trundling along in our little wheelbarrow across bumpy terrains full of eclectic textures, smells, tastes, sights and sounds, Lucy and I have shared many amazing experiences. Throughout, having Lucy by my side has made every day a marvelous cosmic clemency.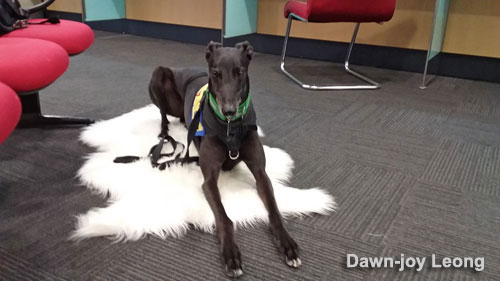 Figure 2: Lucy at the Australian Department of Agriculture and Water Resources, Rosebery, NSW.
Our latest adventure propelled us thousands of miles from Australia to Singapore. The preparations were extensive, involving a great deal of paperwork, and much anxiety. Import license, export license, veterinarian clearance, and finally the airline's approval: all nail-biting, anxiety-laden exercises, but we managed it, with the help of my wonderful sister and a few supportive friends. After the license to import Lucy as my assistance dog was approved by the Agri-Food and Veterinary Authority of Singapore (AVA), I applied for the export license from the Australian Department of Agriculture and Water Resources. This entailed a veterinarian check-up, deworming and treatment against fleas, ticks and external parasites, prior to final approval (Lucy already had her vaccination shots two months ago). The vet did an in-home visit on Thursday, and we presented ourselves at the Australian Quarantine and Inspection Services office (AQIS) on Friday afternoon. The people at AQIS were friendly and Lucy even got a few cuddles! While waiting for our Uber ride home, I indulged in some 'we-fies' to mark the start of our grand adventure ahead.
Figure 3: Lucy and I at the Australian Department of Agriculture and Water Resources, Rosebery, NSW.
We woke up early on Saturday morning, the 26th of November. Our flight was supposed to leave at 11.15am, so Lucy would need a nice long walk before we headed for the airport. Unfortunately, Lucy did not seem very happy about this arrangement, and she was unusually subdued and lack lustre. I then received a text message from Qantas that our flight had been delayed by two hours. Rather than wait around in our cramped little AirBnB bedroom, I decided to proceed as planned. It was a blessing in disguise, because Lucy had a bit more time for her toileting, and our extended walk around Sydney Airport helped to ease Lucy into the adventure. Lucy's toileting needs became a huge subject of paranoid worry for me. Apart from my MacBook Pro and a thick file of documents for the trip, my backpack was jammed full with four pee-pads, a roll of thick kitchen towels, a pack of wet-wipes, numerous scented nappy bags, and disposable gloves in case we met with a toilet-emergency. As it turned out, there was no need for any of the paraphernalia, and of course all the worrying was completely unnecessary!
After several attempts at communications with other airlines ended in frustration, I turned to Qantas for help. Time was of the essence, and it is crucial for a trip like this that the airlines we traveled with have clear protocols in place. Another brushstroke of grace! Our papers were processed efficiently by the friendly staff at Qantas Special Handling, and as soon as we arrived at the Qantas check-in counter at Sydney Airport, we were greeted with smiling faces, gentle voices and kind competency, as a finely-honed welcoming machinery kicked into motion.
Figure 4: Checking in at Qantas, Sydney Airport.
Our luggage – comprising large bags of treats from Loyalty Pet Treats for Lucy and my sister's two little furry boys, two packets each of every available flavour of Tim Tams, candy, chocolates and toffee for my human family, and bottles of eucalyptus and lavender essential oils – was checked in with pink tags that read, "Special Assistance", and we were given clear instructions about the procedures to follow. Since there was a good hour and a half to wait, I was able to take Lucy to the Arrivals level where there was some outdoor space for her to do her toileting. Feeling a bit peckish, I made the unfortunate decision to have an Aussie Angus with Egg Burger at MacDonald's, which engulfed my fingers in an uncomfortable sensory battle with oozing tomato sauce and mayonnaise. I gave up the fight halfway through the squishy burger, and although Lucy was most interested in taking up where I left off, there would be no icky burger for my princess, nope. Sorry, Lucy. I did, however, give her the day's dose of two Zylkene capsules (meant to help keep her calm) wrapped in tiny bits of the bun, which she wolfed down most enthusiastically.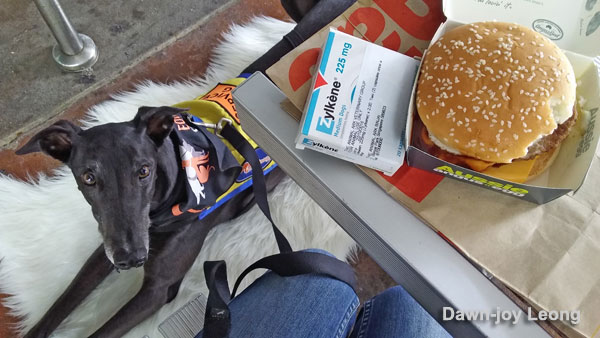 Figure 5: Feeling peckish!
On our way back to the Qantas Special Assistance counter at Departures, we were met with many astonished stares, and a few people stopped to ask about Lucy, remarking how unusual it was to see a Greyhound assistance dog. I, of course, took the opportunity to say that there are now a few of us Greyhound teams around! It was very crowded at Departures, and as soon as the lift doors opened, we were engulfed inside a thick cacophony of dissonance. I began to feel nauseous from the blended bombardment of sonic assault, smells and proximity of too many human bodies flitting here and there creating confusing disorder in my line of vision. Brave Lucy walked confidently, cutting through the sensorial pandemonium, guiding me along with her signature sanguine elegance.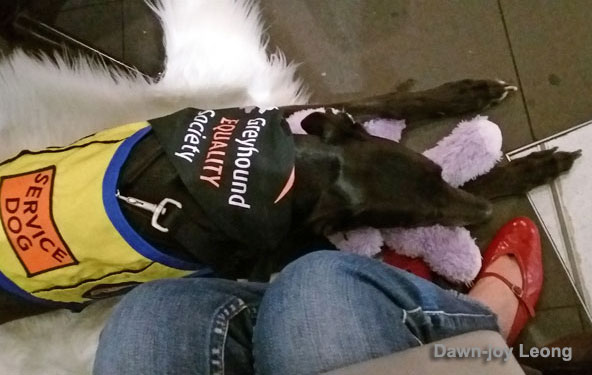 Figure 6: Waiting patiently at the café.

Although I had memorised a visual capture of the counter's location, the sensory assault unnerved me and I lost my bearings. A Qantas staff member saw us, probably read my look of hapless confusion, came over to ask if we needed help, and pointed us in the right direction. At the counter, we were given a $20 voucher to spend on Food and Beverage, and told to return again in an hour's time. Off we scuttled once more. Lucy found a café nearby (I merely said, "café" to her, and she knew what I wanted), where I ordered an iced mocha to sip on and four vanilla cream buns, just because they looked rather pretty. Lucy lay at my feet, practicing for our eight-hour flight ahead.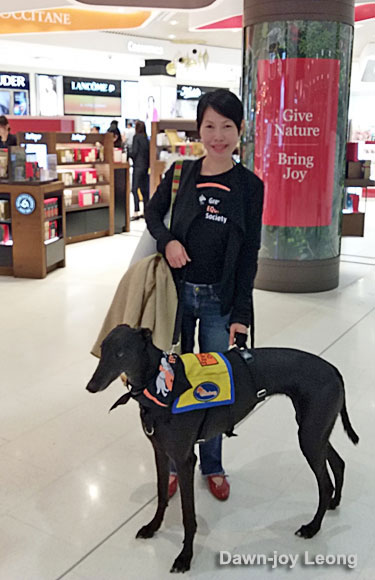 Figure 7: A quick capture of a precious moment. Thank you, Jody!
When we returned to the Special Assistance counter, we were escorted like VIPs through immigration and the X-ray clearance. Every official we met on the way greeted us with wide smiles, and there were many remarks about how amazing it was to see a Greyhound assistance dog passing through. They all knew the proper etiquette, of course, and refrained from touching Lucy or speaking to her directly without first asking for my permission. Going through the X-ray was a mini-adventure in itself. There was some brief confusion about who should walk through first, but they decided that it would be Lucy after some deliberation. Lucy received a great deal of attention, and it looked to me as if the security officer performing the mandatory pat-down (of Lucy) secretly enjoyed it too!
Figure 8: Finding a cocoon of clemency.
Jody from Qantas accompanied us all the way to the departure gate, and even helped take a photograph of us to mark the incredible occasion. There was another hour's wait at the departure gate. My head was pounding from the sensory cannonade. Time for an aspirin, and some shut-eye, the latter of course highly recommended by Lucy, whose ability to find clement space wherever she traverses never ceases to astound me. Wrapped inside our little cocoon, it felt safe and tranquil again, and the multisensory extravaganza going on outside diminished into a less confronting, external murmur.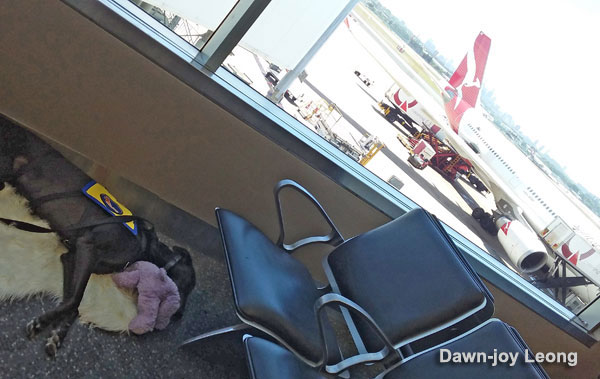 Figure 9: Waiting for boarding!

Boarding was smooth, we were ushered into the cabin ahead of the throng, together with the other people requiring special assistance. Lucy trotted along sure-footed behind a gentleman in a wheelchair, and once again, there were whispers about the lovely black Greyhound in the yellow mindDog jacket. We were seated at the bulkhead. Qantas assigned a free seat next to mine, so that Lucy could lie on the floor more comfortably. Two absorbent mats were laid down, and I placed Lucy's fluffy mat on top.

Figure 10: Settling into the cabin.

After some curious sniffing at the air and looking up at the various people who were squealing with delight at her, Lucy settled down onto her mat. The floor space in Economy is tiny. Unlike the somewhat tubbier and almost viscous Labrador guide dogs, who seem to pour so effortlessly into confined spaces, Lucy the Princess Greyhound was gangly and awkward in comparison. Poor Lucy's nose and front paws were jutting out into the aisle, and she found it really difficult to turn. To prevent people from accidentally treading on her, I had to place my right foot, clad in bright red Audrey shoes, protectively against her protuberances.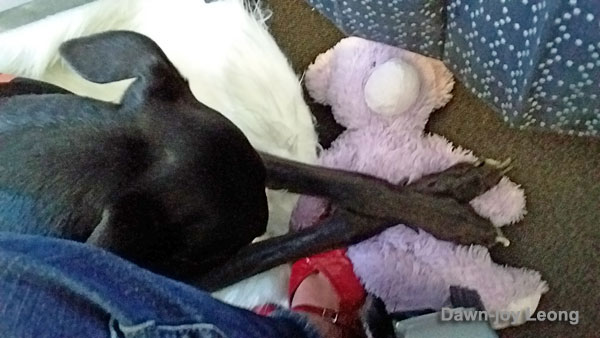 Figure 11: All settled now!
Qantas cabin crew was truly marvelous, quelling all my previous fears about encounters with dog-haters or officious disdain for my Lucy. Throughout the long, eight-hour flight, individual crew members would check on us, making sure we were comfortable and asking if there was anything they could do for us. The icing on the already sumptuous cake was meeting someone familiar in the crew: a former neighbour from our beloved Paddington, Angelo, was as surprised to see us as we were to see him. It was as if the cosmic forces had decided to endow us with lavish beneficence, and Lucy, sensing the gentle nuances, settled wonderfully throughout the entire journey, despite the physical discomfort. In fact, Lucy astounded me with her expert performance, with such savoir faire, as if an accomplished expert at cabin travel, far beyond my most buoyant aspirations. She did not flinch or demur at all during take off and landing, and even posed for photographs at the request of the fascinated couple sitting near us, with the poise of a magnanimous celebrity.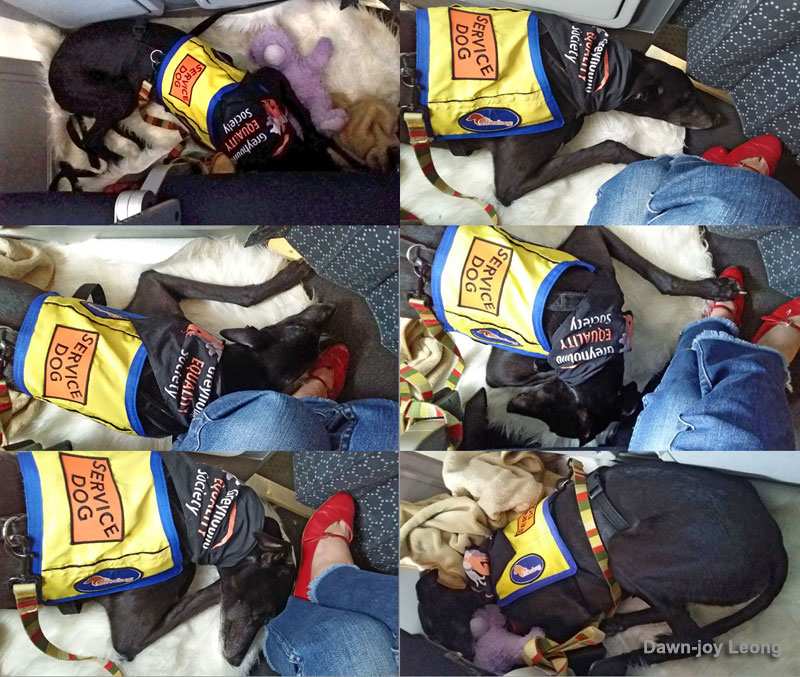 Figure 12: Greyhound calisthenics – how many positions can a Greyhound muster in a tiny space?
I was most worried about her toileting during this trip. I did not feed her breakfast that morning, and she only had morsels of her favourite lamb puffs from Loyalty Pet Treats throughout the journey. She sipped a bit of water but was quite nonchalant about it all, not even stirring when my meals were served. She did, however, show a lot of interest in the goings on inside the galley, and occasionally poked her nose through the gap in the curtains. Halfway through, a kind cabin crew member suggested that I let Lucy stretch a bit, and she made a few little pirouettes in the galley by the exit doors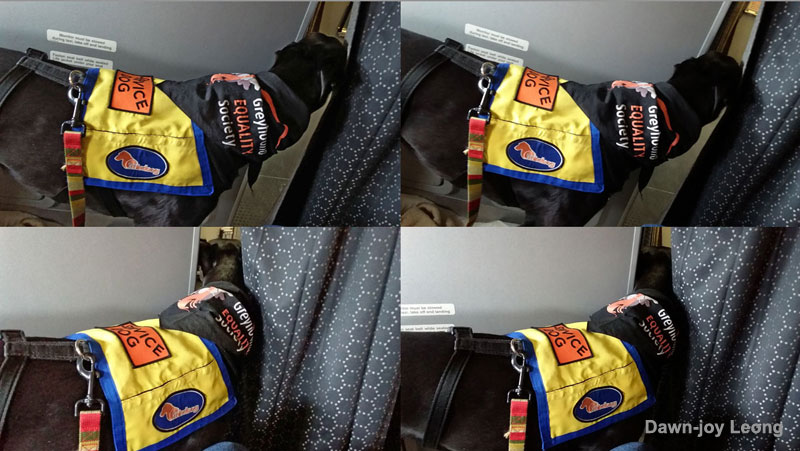 Figure 13: Curious Greyhound.
Our landing was near perfect, I was most thankful that we did not meet with any turbulence along the way. We were the last to disembark, and I knew that Lucy would now need to carry out her little micturitions quite urgently. I quickly made my request known to Mr. Tan, the special assistance ground staff who was already waiting patiently at the doorway for us as soon as our aircraft had taxied at Singapore's Changi Airport. Another huge anxiety pin in my massive Map-of-Anxiety was miraculously flicked off, as Mr. Tan proficiently guided us towards the outdoor cactus garden via the lift, since we do not use the escalators. I explained to Mr. Tan that although many assistance dogs are trained to use escalators and travelators, I refuse to take that risk with Lucy, as a personal preference for her safety. Lucy is much more than a dog that meets my needs, she occupies a most precious and almost sacred sphere in my alternative domain, and I have vowed to care for her wellbeing to the utmost of my ability. Ours is a symbiotic elemental inter-species empathic existence. To his credit, Mr. Tan listened attentively at my ramble as if I was sprouting words of grave wisdom. He helped us through immigration, carrying Lucy's fluffy mat and blanket, and patiently waited for me when I was making my duty-free purchases. We were greeted at the baggage collection area by two AVA inspectors – once again, smiling faces and kind professionalism – who performed the final clearance for Lucy.
Figure 14: The very first Greyhound assistance dog at Singapore Changi Airport!
As I was showing the AVA inspectors the necessary paperwork, Mr. Tan went beyond the frame of his official duties to collect my luggage from the carousel. He even waited with us until my sister arrived, and helped take a few photographs of Lucy and me. I was both somewhat embarrassed and immensely grateful at the same time. I thanked him most profusely for every one of his unexpected gestures of goodness. By now, of course, my nerves were no longer taut with anxiety, and I was glowing with pride for my wonderful Lucy. She has once again lived up to her name, Lucy 'Like-a-Charm'. I doubt if her former racing owners, who gave her that name, had any inkling what a fitting title it truly was! While they were fixated on winning money off her back, fate had a very different personification for Lucy's appellation, and I was the chosen one bestowed the honour of her true charm.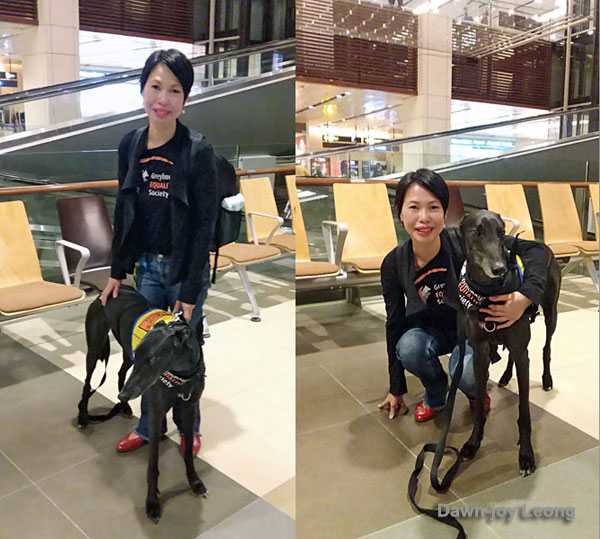 Figure 15: Another moment to remember! Thank you, Mr. Tan.
Meeting my sister for the very first time, Lucy showed remarkable enthusiasm, jumping up to hug her in full view of everyone at the arrival hall (which mortified me and I tried to hold her down). She has now determined that my sister Althea is her favourite person in the extended family, much to the jealousy of my sister's husband and my mother! Lucy has settled into her new home very nicely, despite the initial discomfort from the tropical heat and humidity. My sister's two rescued boys, an elderly Bichon-Poodle called Bizcuit, and a little rust coloured miniature poodle called Tiny, have both accepted Lucy into the fold without too much fuss. She gets the royal treatment, of course, and has laid claim to the Dyson fan at my sister's apartment next door to ours.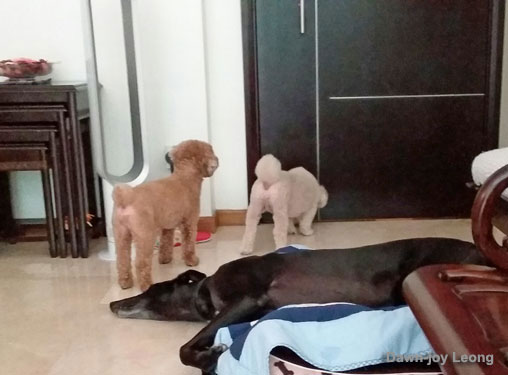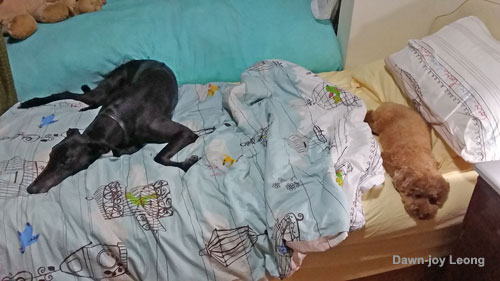 Figure 16: Joining the extended family with Greyhound ease!
This is our home for now, and I hope for a long fermata over our nomadic travels for some time to come. I plan to take a clement rest in our homely oasis, before we are assigned yet another adventure by the cosmic agencies.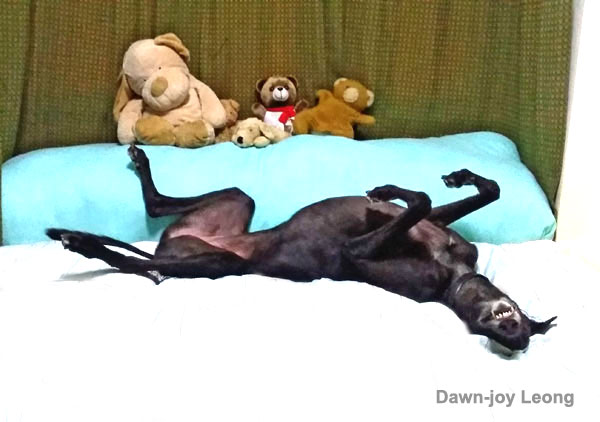 Figure 17: Canine Angel, Lucy Like-a-Charm.